ANNOUNCEMENT! Read this whole article for an important note*
I am pleased to announce something I have been working on. I have partnered with Earseeds and Professional Formulas to present:
YOUR PERSONALIZED in-home TREATMENT
Right now I have put together 9 different kits
Weight Loss

Diet Support

Back Pain

Sciatica

Headaches

Migraines

Anxiety

Stress

Insomnia
You will get...
EARSEEDS are designed to give you the acupressure points you need to support your body.
HOMEOPATHIC blends for the specific symptom you are working on. This product is one of the highest grade homeopaths you can find.
AROMATHERAPY high quality, pure therapeutic grade and organic (*noted it is natural and not organic but never synthetic), Made specifically for you. You may note any essential oils that you have adversary towards.You may also choose a roll on, inhaler and/or in pure oil form (as a blend). This blend is made when you order to guarantee freshness.
Prices start at $59.99 for 4-6weeks worth of product. The prices will vary depending on the customization of the different products.
GO TO THE ONLINE STORE FOR DETAILS!
Massage & Bodywork consists of treatment massage, deep tissue, CranioSacral, Trigger Point Therapy, and Cold Laser Therapy. If you would like the application of warm bamboo, hot packs or steamed herbal wraps during the massage, please request at the time of making the appointment.
MA00019032
If you have a specific health goal in mind, and want to got your body to better performance, from athletic training to enjoying everyday life without pain, we can find the proper therapy for you. With my 20 years of massage experience, and your communication, we will get you where you need to be.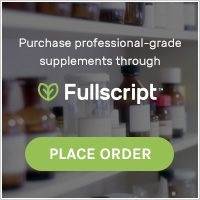 Welcome to the Selah Healing Garden Dispensary